10 Fundamental Questions a Good Due Diligence Process Will Answer

Carlos from Arizona asks: "I've been looking at companies for a while now. When will I know I have enough information to make a good solid decision. I am concerned I am going to make an emotional decision and do not want to do that."
Thanks for that insightful question. There comes a time in your search where you may find yourself evaluating and evaluating, procrastinating the decision due to hesitation and fear. This is very normal, and if you do not have some degree of trepidation, you probably are not serious about taking the leap.
While advising clients over the last decade, I have found there are at least 10 critical questions you want to have the answers to in order to be rest assured your decision is factual and not emotional. A solid due diligence, with the aid of a coach or advisor will guarantee you can answer the questions below. If you are not crystal clear as you go through them, it means you still have work to do. If any one question causes you concern, this just may not be the business for you, or there is more evaluation to be done."
1. Will your financial goals be met within this franchise model?
2. Does this business model provide an opportunity to build equity & wealth. ie What can you expect when you are ready to sell?
3. Is the sector/category growing and not facing significant threats?
4 . Do I see a clear bridge from where I am to where I can replace my income (or meet my goals) with this business?
5. Will I be doing activities I am good at, or have the capacity to learn?
6. Will I enjoy the quality of life I want with this franchise model?
7. Does the product/service meet a specific need, solve a problem? Are they providing it in a special, unique or different way or with a reasonable competitive advantage?
8. Will the business create repeat customers or referral opportunities?
9. Does the franchisor have significant financial resources, staff and experience to train and support me to success?
10. Do most franchisees say positive things about the product/service, brand, system, earnings and franchisor… and can I relate to them?
Wishing you luck on your journey to self-employment through franchising, Mariel, The Franchise Advisor 877-220-4214. Do you have a question you would like to see answered in this blog? Please call or send it to us at mariel@TheFranchiseAdvisor.com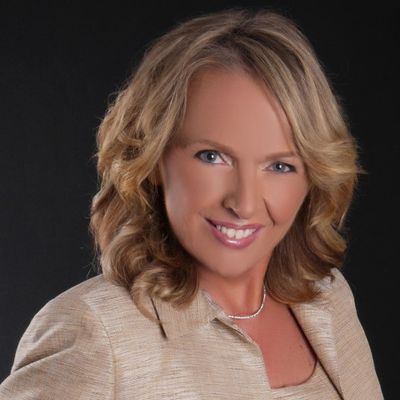 Mariel Miller
Organizational Development
Free Tickets Means No Lines For You at the IFE
The International Franchise Expo–the premier franchise event in the world, and America's most popular franchise conference and expo –will occur June 18-20th at the Javits Center in New York City.